We are using pathogen genomics to investigate how viruses, including arenaviruses, filoviruses, coronaviruses, orthopoxviruses, and arboviruses emerge, evolve, and cause large-scale outbreaks. Using a combination of computational biology, experimentation, and 'field' work, we aim to transform outbreak response and change the way we develop and apply effective countermeasures.
Andersen Lab at Scripps Research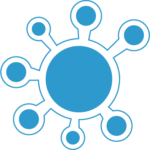 At the Andersen Lab at Scripps Research we try to understand questions such as: how do viruses emerge, spread, evolve, and go from causing small-scale outbreaks to large-scale epidemics? How can we diagnose them better and discover novel ones? How do they develop resistance to countermeasures and what molecular and immunological factors govern the underlying mechanisms? Critically, by addressing these questions, can we develop new and effective vaccines and medicines, while informing outbreak responses? The research in our laboratory is aimed at tackling these questions using an integrated approach of computation, experimentation, genomics, and large-scale data analysis. We also more broadly employ quantitative approaches across scientific disciplines, ranging from microbiology to human immunology and genetics.
The Andersen Laboratory was established at Scripps Research in the summer of 2015 in beautiful La Jolla, California. We are strong proponents of open data and open science, and we are big believers in collaborating across scientific disciplines. To this end, we are actively engaged in several of our research initiatives, including the Global Health Initiative at Scripps Research, the Center for Viral Systems Biology, the Viral Hemorrhagic Fever Consortium, the West African Research Network for Infectious Diseases, and the WestNile 4K Project.
Ready to learn more about the lab? Check out the people working here, our research, publications, and data.
COVID-19 / SARS-CoV-2 Resources
To gain insights into the emergence, spread, transmission, and evolution of the COVID-19 pandemic, we are working with a large number of public health agencies, hospitals, biotechs, and academic partners. With funding from the CDC and NIH, we are sequencing hundreds of samples a week and all the data are made publicly available.
In response to the emergence of new variants of SARS-CoV-2, we have made several visualization tools to make the genomic data more useful to the public, scientists, and outbreak responders.
Discrimination in science
Recently one of our colleagues made comments at a scientific meeting about male scientists being the subject of discrimination. In a follow up interview, he suggested that discussions about diversity, equity, and inclusion in science were not welcome or appropriate topics for scientific meetings. While we respect each individual's right to their own views, we do not believe that either of these…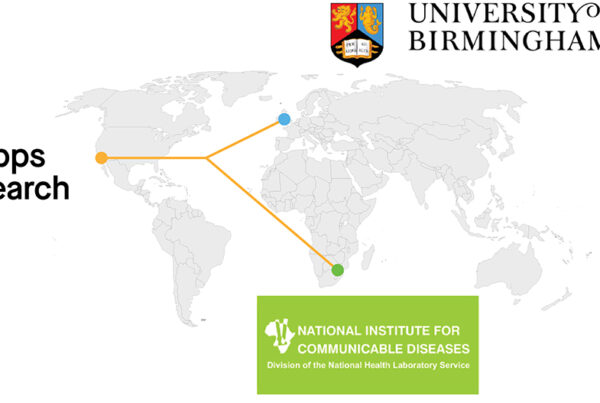 Gates support for wastewater surveillance
Wastewater surveillance is a cost-effective, convenient tool for tracking harmful pathogens circulating through the population, but technology and infrastructure hurdles have limited its widespread use. The Bill & Melinda Gates Foundation has awarded Scripps Research a $1.5 million grant to overcome these barriers, expand wastewater surveillance tracking, and help mitigate infectious disease threats around the globe. The two-year award, which…