Andersen Lab
We are using infectious disease genomics to investigate how pathogenic viruses such as Zika, West Nile, Ebola, Lassa, and SARS-CoV-2 emerge and cause large-scale outbreaks. Using a combination of computational biology, experimentation, and field work, our hope is to transform outbreak response and change the way we develop vaccines and therapeutics.
Andersen Lab at Scripps Research
Welcome to the Andersen Laboratory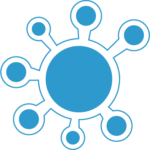 At the Andersen Lab at Scripps Research we try to understand questions such as: how do viruses emerge, spread, evolve, and go from causing small-scale outbreaks to large-scale epidemics? How can we diagnose them better and discover novel ones? How do they develop resistance to countermeasures and what molecular and immunological factors govern the underlying mechanisms? Critically, by addressing these questions, can we develop new and effective vaccines and medicines, while informing outbreak responses? The research in our laboratory is aimed at tackling these questions using an integrated approach of computation, experimentation, genomics, and large-scale data analysis. We also more broadly employ quantitative approaches across scientific disciplines, ranging from microbiology to human immunology and genetics.
The Andersen Laboratory was established at Scripps Research in the summer of 2015 in beautiful La Jolla, California. We are strong proponents of open data and open science, and we are big believers in collaborating across scientific disciplines. To this end, we are actively engaged in several of our research initiatives, including the Global Health Initiative at Scripps Research, the Center for Viral Systems Biology, the Viral Hemorrhagic Fever Consortium, the West African Research Network for Infectious Diseases, and the WestNile 4K Project.
Ready to learn more about the lab? Check out the people working here, our research, publications, and data.
COVID-19 / SARS-CoV-2 Resources
To gain insights into the emergence, spread, transmission, and evolution of the COVID-19 pandemic, we are working with a large number of public health agencies, hospitals, biotechs, and academic partners. With funding from the CDC and NIH, we are sequencing hundreds of samples a week and all the data are made publicly available.
In response to the emergence of new variants of SARS-CoV-2, we have made several visualization tools to make the genomic data more useful to the public, scientists, and outbreak responders. Some of our primary tools include:
Outbreak.info for tracking SARS-C0V-2 variants, epidemiological data, and other resources.
iVar for assembling virus genomes, especially those created using amplicon-based approaches.
Freyja for calling SARS-CoV-2 variants in mixed samples, including wastewater.
Together with our partners in 'SEARCH', we have also made several San Diego-focused resources, which you can access below.
SARS-CoV-2 'origin' studies out in Science
The COVID-19-causing coronavirus, SARS-CoV-2, likely first spread to humans from animals in two separate transmission events in a Wuhan market in late November 2019, according to a pair of analyses by international teams co-led by Scripps Research scientists. The analyses, published July 26, 2022 in Science and released in earlier, pre-print versions in February, were based mainly on the locations of cases…
SARS-CoV-2 surveillance study out in Nature
It can be a bit smellier than other ways of monitoring COVID-19, but analyzing wastewater is a cheaper, faster and more accurate way for public health officials and researchers to detect rising cases. Bits and pieces of the SARS-CoV-2 virus are flushed down toilets and washed down sinks by infected individuals; more copies of the virus found in sewage means…
Welcome 2022 interns!
The Andersen Lab would like to officially introduce and welcome eight summer interns selected from two programs offered by Scripps Research and the Scripps Research Translational Institute! Our interns are working closely with a mentor on either a wet lab or computational project to learn about the methods we use to study the emergence, spread, and occurrence of infectious diseases. Selected from a…